Proudly Teaching Martial Arts And Personal Development For Over 25 Years in Worthing - Watch This Video To Learn More...  
Enter Your Name And Primary Email And We'll Send You Your Free VIP Pass Worth £100.00!
You can use this Special VIP Pass to get 30 days free martial arts training at our private-members family Martial Arts Dojo in Worthing.
This way you can see first hand what you will experience from these fun, fulfilling classes and get a real appreciation of how our adult martial arts programme teaches you effective martial arts techniques & exercises - in a safe, fun, supportive environment.
Get 30 Days of Free Martial Arts Training - Claim Your Free VIP Pass Worth £100.00 Now!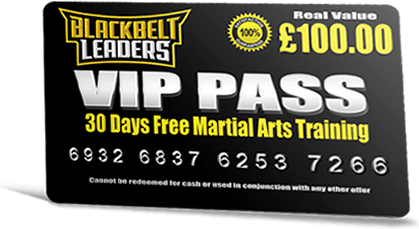 Go Ahead, Fill in your First Name, Your Primary Email And Then Click The Button That Says 'Claim Your Free VIP Pass!'
or call us today on: 01903 200 555
What Makes Blackbelt Leaders Adult Martial Arts Programme So Different And Empowering For Men And Women in Worthing?


"

We Teach From A Belief That Your Life Has The Potential To Be A Masterpiece!

"

- 

Master Lowndes 
Dear Future Student, 
So, If You're Looking For Martial Arts in Worthing - Why Should You Choose Us - What makes us so different from everywhere else - What makes us a good choice for you?
Well, ultimately I guess it depends on what you're really looking for. You see, if you just want somewhere that is going to simply get you to kick and punch around a few fitness routines - we might not be what you're looking for.
If however, you're looking for a bit more than the average - then you might like and appreciate what you find here at Blackbelt Leaders.
---
From The Moment You Walk Through Our Doors You Will Feel The Difference Our Positive Culture Is Known For.
---
You'll realise immediately - We are a friendly and supportive Martial Arts Dojo that fosters an environment of cooperation, positivity and inclusivity - and although makes everything fun, takes it's martial arts lessons and your success very seriously.
We believe everyone can do martial arts and reach their potential. Now of course, that dosen't mean we're all going to be great as soon as we start - but it does mean that with the right tuition, support and encouragement you'll soon understand that you're in a place that will help you realise your true potential and become the very best you can be.
Just like so many other students - when you start your martial arts journey with us you'll soon discover that you will achieve things far beyond your initial expectations - you have a lot to look forward to.
---
What Is It That You Want To Achieve By Learning Martial Arts With Us in Worthing?
---
Are you wanting to

develop

- A healthy, strong body along with the stamina and endurance you need to step up to all of life's physical and mental challenges?
How about having the mobility and flexibility to move you body without limitation so you can do more without the fear of injury and ultimately live with a more relaxed feeling?
Would you like to experience the mental release that comes from a great workout - Leaving all your daily worries behind so you can just focus on you and be all the better because of it?
And on top of all of this, how would you like to know that as you are learning your martial arts you are earning an unshakeable inner confidence!
The good news is... if this sounds like what you are looking for, we have your answer...
Dear Parent, 
---
Our Adult Martial Arts Programmes Cater To Men And Women of All Ages And Skill Levels:
---
Dear Parent, 
Your martial arts training is carefully designed to combine the very best of traditional martial arts and integrates it with progressive functional and real world defensive strategies.
You'll be pleased to know your martial arts classes are structured - to allow you a steady and continual improvement in agility, core strength, balance and overall coordination and martial arts ability.
Blackbelt Leaders training will also teach you valuable personal protection and awareness skills that will tune you into the traps that can put your safety at risk.
You will be well-trained and prepared if you find yourself in a situation where physical skills are necessary to keep you safe.
You'll also learn how to maintain perfect posture and positioning that is critical to making all of your martial arts techniques powerful, fast and effective.
Your physical martial arts training is counter balanced though our sharing of weekly lessons centered around mindfulness and personal excellence.
You will truly get a total experience of the martial arts that trains you head to toe and helps to keep your focus, fitness and confidence at it's best.
And in addition to all of this you will learn to develop a "World Champion" Philosophy and winning mindset that will spill over into all areas of your life.

Now If All This Sounds Good... Let me invite you to come down to meet me and my team of full-time professional martial arts instructors & coaches so you can see this is right for you.
---
Allow Me To Give You A Free 30-Days-VIP-Pass (worth £100.00) to my Private-Members Martial Arts Dojo right here in Worthing.
---
Come down and see for yourself... and really get a feel for how we've helped transform the lives of countless students, and find out how we would be a good fit for you too... 
So go ahead and Claim Your Free VIP Pass, it's 100% Free, don't wait, do it right now, and we look forward to meeting you real soon. 
Have Fun, Learn New Skills, Relieve Stress, Meet New Friends,

Get Results, Gain Confidence And Self-Esteem, Strengthen Self-Discipline, Improve Physical And Mental Health & Learn a "World Champion" Philosophy

!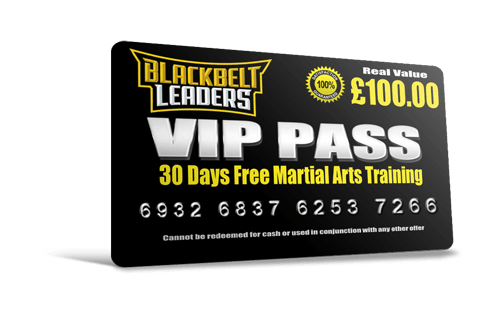 Trial  Our Martial Arts Programme For 30 Days.

It's 100% FREE,

Claim Your VIP Pass Worth £100.00 Today!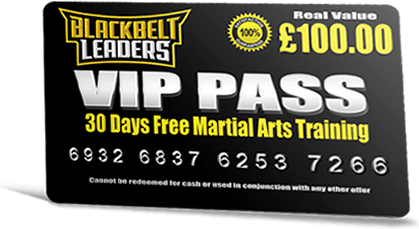 Trial  Our Martial Arts Programme For 30 Days.

It's 100% FREE,

Claim Your VIP Pass Worth £100.00 Today!