Proudly Teaching Successful Life Skills And Character Development Through Martial Arts To Children in Worthing For Over 25 Years - Watch This Video Now To Learn More...  
Enter Your Name And Primary Email Address And We'll Send Your Free VIP Pass Worth £100.00 For Your Child!
You can use this Special VIP Pass to get 30 days free martial arts training at our private-members family Martial Arts Dojo in Worthing.
This way you can see first hand what your child will experience from these fun, fulfilling classes and get a real appreciation of how your child's confidence and self esteem will grow as they excel in this programme!
Get 30 Days of Free Martial Arts Training - Claim Your Free VIP Pass Worth £100.00 Now!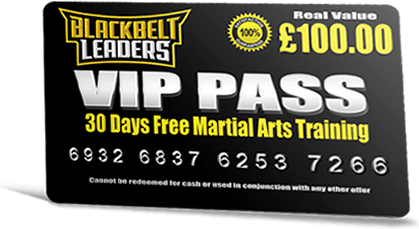 Go Ahead, Fill in your First Name, Your Primary Email And Then Click The Button That Says 'Claim Your Free VIP Pass!'
or call us today on: 01903 200 555
What Makes Blackbelt Leaders Children's Martial Arts Programme So Different And Empowering For Our Children? "It's Not What We Teach, It's How We Teach It!"

- 

Master Lowndes 
Dear Parent, 
I'm often asked how our children's martial arts programme is different from other martial arts and after school activities.
I guess I'd have to start by saying that we don't just focus on the content of what we teach, we pay a lot of attention to the Context. In other words... "It's Not What We Teach, It's How We Teach it!"
You see, over the millennia, the physical martial arts techniques have been passed down from parent to child and from instructor to student over and over again. In the process, systems have been developed to keep the martial arts style pure.
However, the subtler, yet infinitely more important character development aspects of martial arts have been more of a "Side Effect" than a deliberate, conscious, systemised effort.
So at Blackbelt Leaders, yes we have an effective and systemised physical martial arts curriculum specifically designed for children.
And more importantly we feel it's our responsibility to partner with parents to ensure our children develop the characteristics, values and leadership life-skills, that will help them step up to the challenges that life will present them every day.
We do this by systematically using metaphor and Socratic style questioning, causing your child to think and reason. Using this process, as your child's instructor we are able to guide your child, even if they are very young, into drawing powerful conclusions.
We are able to anchor these important lessons and empower children with alternate solutions through role playing.
Dear Parent, 
We have found that students, especially young children, learn more information faster, and retain answers longer by listening to a short story, answering a few well-placed questions followed by role-playing (all in five minutes or less). This works better than many hours of laborious lectures.
So, if you're looking for somewhere that is just going to teach your child to kick and punch... we're not the place for that! 
But if you want your child to learn how forge a Winning Character, Leadership Skills, and a bulletproof feeling of Inner Confidence and Self-Worth ...You might just want to come down to meet me and my team of full-time professional martial arts instructors and coaches to show you how we do it.
This is why I'm offering your child, or indeed your
entire
family a Free 30-Days-VIP-Pass (worth £100.00) 
to my Private-Members Martial Arts Dojo right here in Worthing.
Come down and see for yourself... and really get a feel for how we've helped transform the lives of countless students, and find out how we would be a good fit for you and your family too...
So go ahead and Claim Your Free VIP Pass, it's 100% Free, don't wait, do it right now, and we look forward to meeting you real soon.
Your Child Will Have

 Fun, Learn New Skills, Forge A Winning

Character

, And Develop A Bulletproof Feeling of

Inner

Confidence

&

Self-Worth

!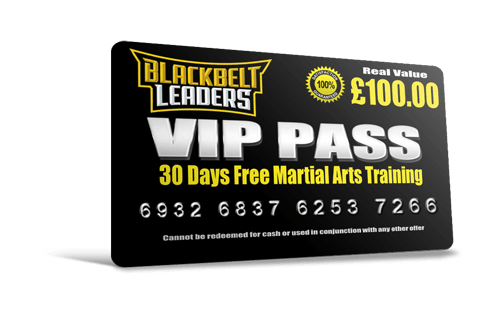 Trial  Our Martial Arts Programme For 30 Days.

It's 100% FREE,

Claim Your VIP Pass Worth £100.00 Today!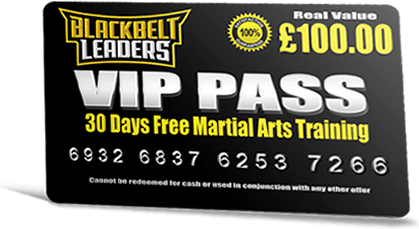 Trial  Our Martial Arts Programme For 30 Days.

It's 100% FREE,

Claim Your VIP Pass Worth £100.00 Today!