For Over 25 Years We've Been Helping Parents And Children Learn, Train And Grow Together in A Safe, Supportive And Empowering Environment - Watch This Video Now To Learn More...  
Enter Your Name And Primary Email Address And We'll Send Your Free VIP Pass Worth £100.00 For Your Family!
You can use this Special VIP Pass to get 30 days free martial arts training at our private-members family Martial Arts Dojo in Worthing.
This way you can see first hand what your family will experience from these fun, fulfilling classes and get a real appreciation of how your family's confidence and self esteem will grow as they excel in this programme!
Get 30 Days of Free Martial Arts Training - Claim Your Free VIP Pass Worth £100.00 Now!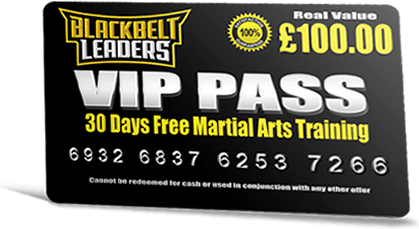 Go Ahead, Fill in your First Name, Your Primary Email And Then Click The Button That Says 'Claim Your Free VIP Pass!'
or call us today on: 01903 200 555
Who Else Wants... A Happy, Healthy, Goal Focused, Well Adjusted, Success Orientated, And Supportive Family!  
"Hundreds of Local Parents Credit Our Programme With Developing All This, and Much More!"

- 
Master Lowndes 
Dear Parent, 
From The Moment You Walk in Our Doors You Will Feel The Inspiring Difference Our Positive Family Culture is Known For. 
We are a family-oriented Martial Arts Dojo who takes it's martial arts lessons and your family's success very seriously.
You'll soon discover that Blackbelt Leaders is the perfect place for your family to train, learn and grow together. It's a place where you can all share in a mutual interest and a clear focused goal.
Let's Face it... There aren't many programmes in Worthing that both parents and children can equally benefit from and participate in together...
And that's quite sad really especially considering the many parents we've spoken to over the years who tell us they have found themselves getting so caught up with the distractions and commitments of life, they seem to be spending less and less time with the people they love the most.
The've told us that they would love to find something that they could actively do with their family, rather than just sit on the side lines watching fro a distance.
As a parent, if you find yourself in a similar circumstance and share the very same feelings of frustration that so many other Worthing parents do - then I have good news for you...
For over 20 years Blackbelt Leaders has been giving Worthing families the perfect opportunity, family focused environment and reason to come together as a family, train alongside one another and of course, have fun.
We recognise the amazing effect that training together as a family unit can have – sharing a common interest and a chance to support each other's success as a team.
You'll find our family programme is perfect for bringing you all together, where you can spend quality time training together every single week in a professional, clean and safe martial arts dojo that supports, encourages and upholds strong family values.
Martial arts is rewarding way to get fit, it brings a sense of purpose to your routine, and gives your whole family a reason to look forward to doing something together.
The great news is... None of you have to be in shape to start; our family programme is designed to help you get into shape. All you have to do is turn up, and we'll help you train based on your abilities.
Dear Parent, 
As family involvement is the heart our academy we have classes and programmes suitable for you at each stage of your, and your families life.
As a parent at Blackbelt Leaders you can train with your partner and or one of your older children in a more adult focused class or participate in our specialised family classes where siblings, parents and children train together in the same classes that fit in with school and social times in any weather.
You also have the choice of after school and weekend time slots; so you have the confidence that as your routine changes, you will still be able to make good on your families martial arts education with us.
This not only makes it easier for a busy family but also gives the opportunity for your family to get a rewarding workout, learn a worthwhile skill and enjoy some quality time with together and meet new friends.
However, if you're only looking for somewhere that is JUST going to teach you and your family to kick and punch... we're not the place for that! You see, anyone can do that!
BUT, not everyone can teach the martial arts whilst supporting your family's core values, challenging you to become your best, positioning you as the example your children want to follow and helping them forge a winning character, leadership life-skills and that bulletproof feeling of inner confidence and self worth. And that's what our specialised family martial arts programmes can do for you.
Want to find out more? Then may I suggest you come down to meet me and my team of full-time professional martial arts instructors and coaches to show you how we do it.
I'm Offering Your 'Entire Family' a Free 30-Days-VIP-Pass (worth £100.00) to my Private-Members Martial Arts Dojo here in Worthing.
Come down and see for yourself... and really get a feel for how we've helped transform the lives of countless students, and find out how we would be a good fit for you and your family too...
So go ahead and Claim Your Free VIP Pass, it's 100% Free, don't wait, do it right now, and we look forward to meeting you and your family real soon.
Challenge Yourself To Become Your Very Best

 While Leading Your Family Front The Front, Demonstrating What it Means To

Stand For Something

And Giving Them The

Courage

And

Belief

To Do The Same!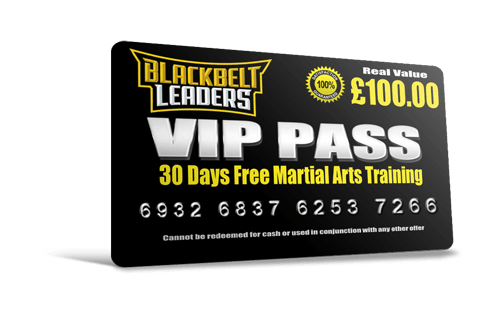 Trial  Our Martial Arts Programme For 30 Days.

It's 100% FREE,

Claim Your VIP Pass Worth £100.00 Today!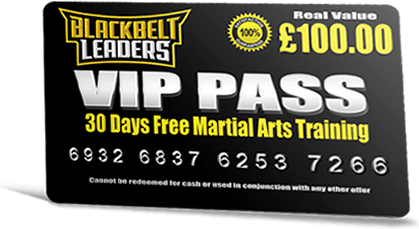 Trial  Our Martial Arts Programme For 30 Days.

It's 100% FREE,

Claim Your VIP Pass Worth £100.00 Today!